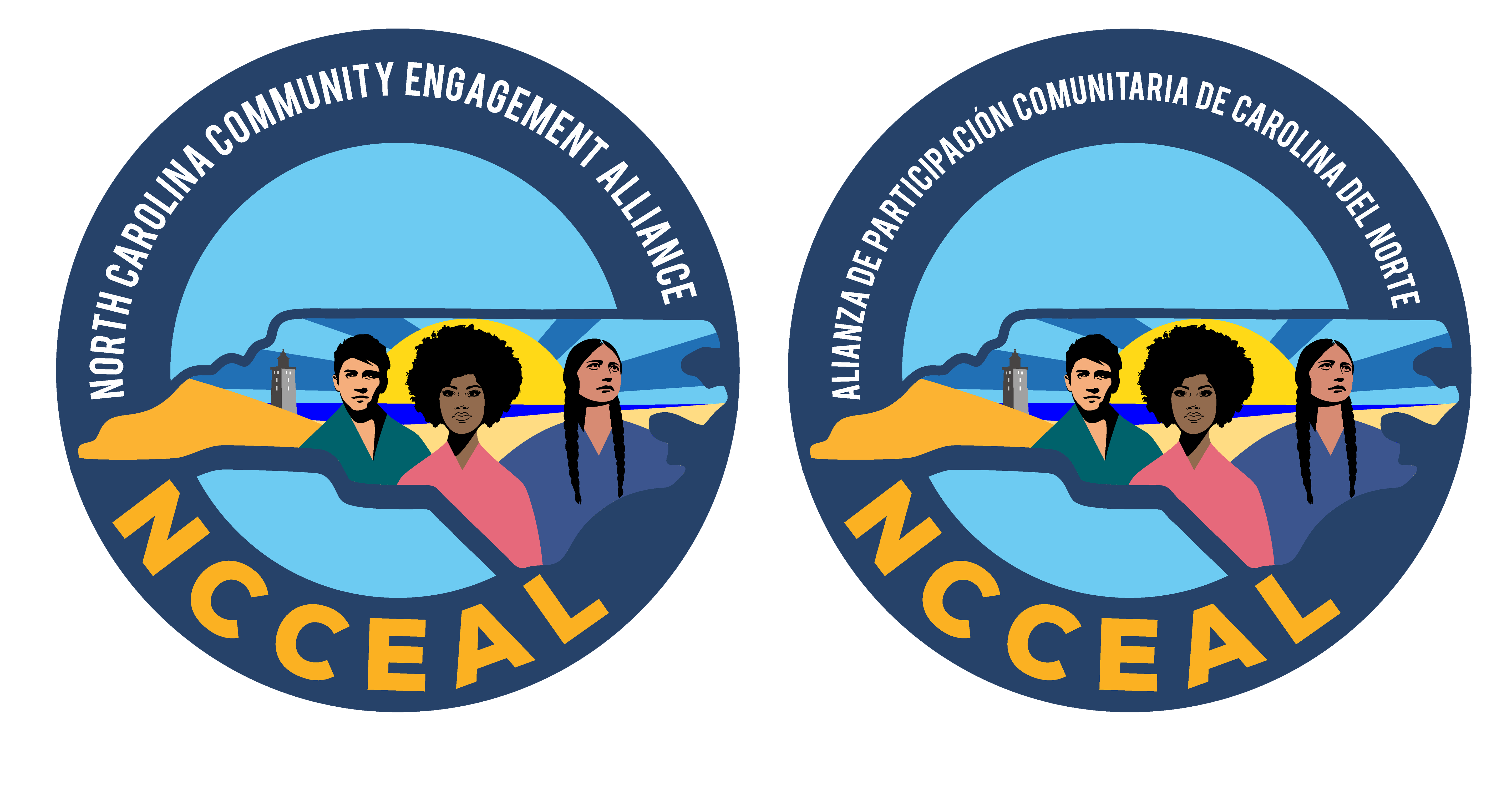 NC CEAL's Community Spotlight Series presents: "Combating COVID-19 through Community Mobilization".
This webinar was provided by the North Carolina team of the Community Engagement Alliance (CEAL) Against COVID-19 Disparities initiative with funding from the National Institutes of Health (NIH). 
The goal of this webinar is to learn more about how community members have been uniting, organizing, and mobilizing to combat COVID-19 disparities in North Carolina with a focus on Black/African American, Hispanic/Latinx, and Native American/American Indian communities.
La Serie Community Spotlight de NC CEAL presentan: "Combatiendo al COVID-19 a través de la movilización comunitaria."
Este seminario web está siendo proporcionado por el equipo de Carolina del Norte de la iniciativa de la Alianza de Participación Comunitaria (CEAL, por sus siglas en inglés) Contra las Disparidades Relacionadas con el COVID-19, con el financiamiento del Instituto Nacional de Salud (NIH). El objetivo de este seminario web es aprender más sobre cómo los miembros de la comunidad se han estado uniendo, organizando y movilizándose para combatir las disparidades relacionadas con el COVID-19 en Carolina del Norte con un enfoque en personas negras/afroamericanas, hispanas, latinxs e indígenas americanas/nativas americanas.