To stay informed about CCPH and its partners' initiatives, sign up for our monthly e-blast. You'll receive information on upcoming events and webinars, recent publications related to health equity, job opportunities in our community, and more.
Explore our past e-blasts here.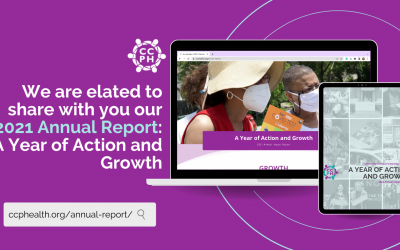 As we look forward to celebrating our 25th Anniversary, we reflect on the work that we have done as an organization along with our community partners. We are elated to share with you our 2021 Annual Report: A Year of Action and Growth. 2021 was a year of tremendous...