[May 6] Pandemic Call and Response: Black Queer & Trans Communities 
Date & Time: May 6, 2020 at 1pm EST (12pm CST/11am MST/10am PST/9am AK/8am HI)
Description: Join us as this week's speakers share from their lived and learned experiences of grassroots organizing and practical solutions for equity in the Black Queer & Trans communities during COVID-19.
Quick Links:
Powerpoint presentations shared by speakers – to be uploaded soon!
COVID-19 Discussion Board (must have be a member or have a free CCPH account to access)
Invited Speakers: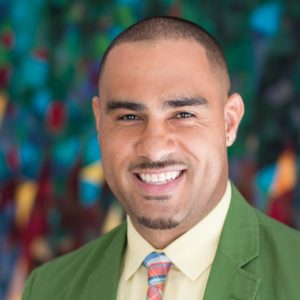 David Malebranche, MD, MPH, is a board-certified Internal Medicine physician, researcher, and public health activist with expertise in HIV and sexually transmitted infection (STI) prevention and treatment, racial disparities research, correctional health, student health, and LGBT health. He is currently an Associate Professor of Medicine and the Medical Director of Student & Employee Health at Morehouse School of Medicine in Atlanta, Georgia. Dr. Malebranche is an experienced qualitative HIV behavioral prevention researcher who has completed several studies on sexual health among Black men of diverse sexualities. He has also published over 50 articles in medical/public health journals and is known as a dynamic speaker worldwide. He can be seen on the Greater Than AIDS campaign "Ask the HIV Doc" series on YouTube and is the co-host of the weekly YouTube live series "Revolutionary Health" with the Counter Narrative Project.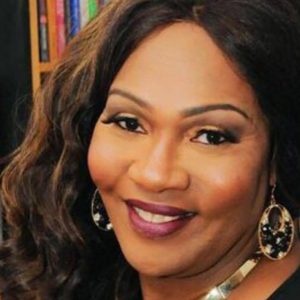 Marissa Miller, SME, is a nationally recognized advocate for human rights, social justice, health equity, and LGBTQ equality. Marissa has worked for the last 15 years on the local, state, and national levels to improve access to treatment and care for transgender people and people living with HIV, and to erase stigma and discrimination through education, policy, advocacy, and visibility. Marissa is now working to create change Globally, she is the Founder of TransSolutions LLC. TransSolutions LLC is designed to create a Global Culture of safety for the transgender, non- binary, and gender non-conforming communities through policy, safety networks, web developed concepts, certifications and devices. Marissa Miller has worked over the last 15 years with some of the nation's most influential national agencies working to End the HIV epidemic including: AIDS United, NMAC, CDC, HRSA, NIH and a former Board Member for Positively Trans (T+) Transgender Law Center. Through her work with the CDC Marissa served on the team that created the first intervention specifically designed for Transwomen, TWIST. Marissa currently serves as the Senior Strategic Director for the National Trans Visibility March, an annual event that brings together over five thousand constituents from across the U.S. Marissa brings a great deal of expertise serving transgender and gender non-conforming communities, specifically in the areas of: infrastructure building, program development, evaluation and leadership development. Marissa, with Center for Disease Control, Atlanta Georgia, alongside other Trans Woman of Color created the very first intervention specifically designed for Transwoman TWIST.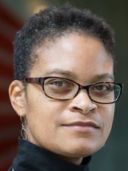 Tonia Poteat, PhD, MPH, PA-C (she/her/hers) a faculty member in the Department of Social Medicine at the University of North Carolina (UNC) Chapel Hill. She is a clinician researcher trained as a physician assistant who has been providing culturally aware, gender-affirming medical care for LGBTQ individuals since 1996 and conducting research in partnership with transgender communities since 2010. Her research is affiliated with the UNC Center Health Equity Research and the UNC Center for AIDS Research.
SPONSORS
Clinical Scholars is a national leadership program for experienced health care providers supported by the Robert Wood Johnson Foundation.