I continuously remind myself that in 1918 my great-grandfather, Robert Dunlap, died of pneumonia during a global pandemic. It is now 103 years later, and we are in the midst of a similar pandemic. One difference is that I am in a position of executive leadership in public health. I take this opportunity very seriously.
The current pandemic of mis/dis-information associated with COVID-19 is killing people. I am seeing a steady increase in the deaths attributed to COVID-19. I recently attended a visitation at an area funeral home and talked to the owners. They were fatigued and drained. I could see in their faces and hear in their voices pain like never before. My friends have been in the funeral business for over 100 years. They, like many other funeral homes across America, are seeing death at unparalleled levels. In small towns, Black funeral homes are serving multiple families each week whose loved ones died from COVID-19. This is the human toll of dis-information and lack of health care.
As a public health leader, I take responsibility for the mis/dis-information. Perhaps I have not done enough to understand the deepest levels of mistrust in my own community. Perhaps I have assumed the wrong things and not listened with my heart.
I am publicly acknowledging the failures of the research and public health enterprise. I also acknowledge that we are under-resourced and ill-equipped on the social media front, not to mention dealing with the full-frontal attack on science. Unfortunately, public health leaders are not the most trusted sources.
All of this brings me to ask: what can CCPH do?
One thing that we are doing is partnering with one of the most trusted sources of leadership in the African American community: Historically Black Colleges and Universities (HBCUs). We are engaging with HBCUs to support their scholarship, commitment and passion to serve local communities. We are working to connect them with funding sources, networks, leaders, and agencies that can support their efforts.
Our current Patient-Centered Outcomes Research Institute (PCORI) Engagement Awards in Dissemination Initiative, Capacity Building, and Stakeholder Convening Support are but one funding source that is available to HBCUs and Historically Minority-Serving Institutions (HMSIs). It's a start. And it's money that most are not familiar with. PCORI Dissemination Initiative and Capacity-Building Awards are $250K while Stakeholder Convening Awards are $100K for 1-2 year projects. In total, PCORI plans to award up to $25 million to organizations and community groups in fiscal year 2022.
Our plan for the PCORI project is simple: convene HBCU/HMSI leaders and their community partners, build and support a network, and develop an Action Plan for future engagement with and by HBCUs to address health disparities. I envision CCPH as the non-profit that does not sit on the money. CCPH can be the organization that facilitates increased access to funding for others, the Resource Broker to under-resourced communities and organizations.
We are seeing some traction, but it's challenging work. The priorities of HBCU faculty are teaching, advising students, mentoring, and other assignments. The administrators work to keep the doors open. The students are trying to meet the academic demands while dealing with the realities of often being a first-generation college student with minimal financial support. During the best of times, this is a collective challenge. Compounding this is a global pandemic. These institutions are literally trying to save the lives of a generation of young, bright minds who otherwise might fall prey to the structural forces that seek to limit their brilliance.
I am proud of our work. As a 1981 graduate of Livingstone College, I keep centering HBCUs in our work with the hope that we can engage with a trusted source that most needs our support. We are also having conversations with funders in hopes of extending our work to Latinx and Tribal Colleges as well. We don't have a lot of competition in the space of HBCUs/HMSIs. This is an overlooked area of engagement that we can fully explore for the richness and change that is possible through and with these institutions.
We need to reach more and engage more in order to be more!
In memory of Robert Dunlap, 1865 – 1918, my most beloved great-grandfather.
---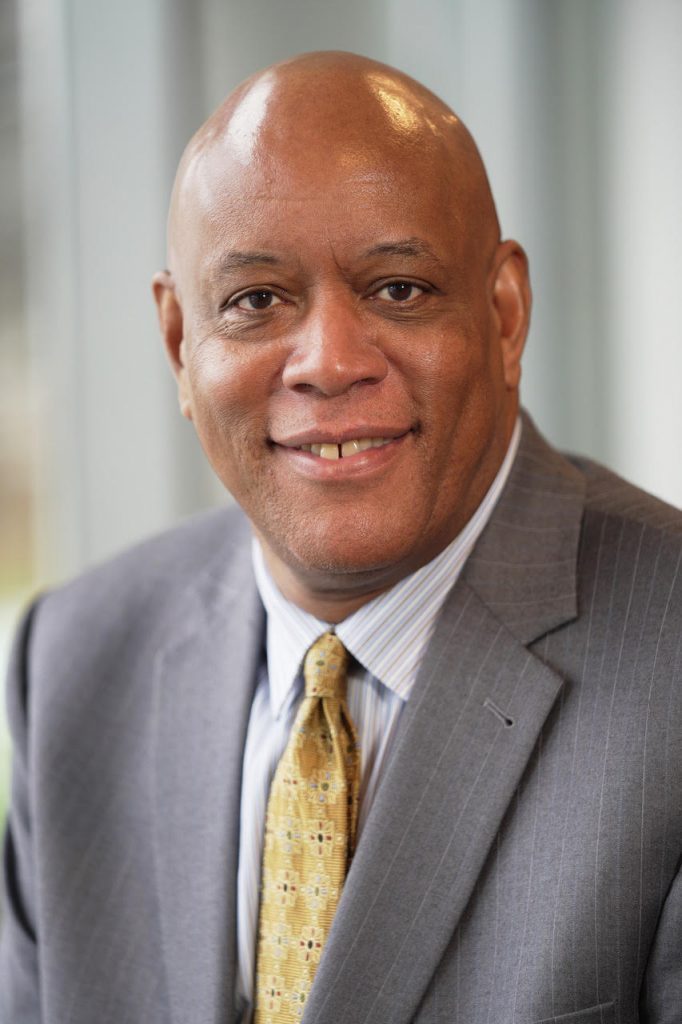 Al Richmond, MSW, Executive Director of Community-Campus Partnerships for Health (CCPH), is a global thought leader advocating for the increased role of communities in research and public health. In his role as Executive Director of CCPH, Al is advancing the organization's commitment to social justice and health equity. His interest in research ethics and its influence on community engagement was broaden through a 2016 fellowship at the Brocher Foundation in Geneva, Switzerland. The Residency program resulted in the creation of guidelines for the conduct of community engaged research (CEnR). In August 2017, he launched the inaugural session, Structural Inequality: An On the Ground View. This was a highly experiential session. It provided a look through the lens of equity to develop and expand the understanding of structural and historic factors contributing to racism in America.
You can read more about Al Richmond here.